Fred M. Haney, Ph.D., President
Fred Haney has been a successful venture capital fund manager, private investor and entrepreneur.  He is a co-founder of NovaDigm Therapeutics, Inc. where he served as CEO and Chairman of the Board during the startup.  He was a co-founder and Chairman of Dynamic Reconfigurable Computing, Inc., San Jose, CA, and PulSentry, Inc.,  Torrance, CA.  Fred was the founder and manager of 3i Ventures, California, a subsidiary of 3i Group, the largest Venture Capital company in the world.  3i Ventures was a top-quartile venture capital fund that invested $80 Million in sixty companies and produced 19 new public companies.  Fred  has served on the board of directors of thirty private companies and four public companies, including Rainbow Technologies., which he helped sell to Safenet, Inc., in a combined deal valued at $1B.  He founded Monday Club in 1984, and he was a co-founder, in 1997, of Tech Coast Angels.  Fred has a Ph.D. in Computer Science from Carnegie Mellon University.  He was selected as "Director of the Year for Early Stage Companies" by the Forum for Corporate Directors in 2002, and as "Mentor/Angel of the Year" by the American Electronics Association in 1999.  In 2006, he published a book titled, "My Doggie Says… Messages from Jamie."  For four years, he hosted the "My Doggie Says…" radio talk show on KFNX in Phoenix, AZ.  He enjoys public speaking, playing and practicing golf, and bass fishing at Lake Arrowhead.
Connect with Dr. Haney:   LinkedIn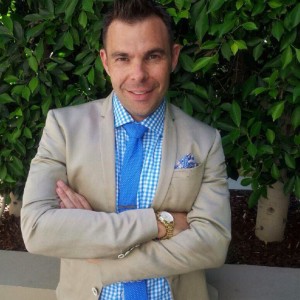 Mike Will Downey
Mike has worked on 550+ marketing, branding, and web development campaigns worth over $500M+ in 15 years. In 2008 he sold his high-tech sports, B2B / peer-to-peer driven social application (PlayCoed.com) to 212 Media, where he stayed on to consult with high-tech startups LeagueApps and Sportsvite.com.
His marketing and public relations work includes NBA's Carmelo Anthony, MLB Carlos Gonzalez, NFL's Denver Broncos, and Goodwill. He has a B.S.C. from Ohio University, attended graduate school at University of Denver for business, and completed the Harvard Mentor Management program. He's completed leadership courses with USA Today, started an after school technology program for Save Our Youth, and won the prestigious Minnie Hite Moodie Writer's Award in Ohio.Connect with Mike on
Linkedin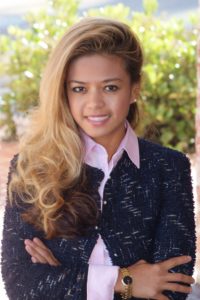 Barbara Ella Ongwico
Barbra Ella Ongwico, Assistant to Founder and CEO, Dr. Fred Haney, works with Mike Will Downey on marketing, branding, list management and website updates for Venture Management Company and Monday Club websites. Experienced in Clinical Research Coordinating for South Bay Neurology Research Center since 2008, Barbra has worked for clinical drug trials in the area of neurological diseases such as restless leg, fibromyalgia, MS, Migraines, Diabetes and is currently working on a Phase 3 Alzheimer's drug trial. A graduate of California State University Fullerton in Business Administration in 2002, Barbra took classes from the University of Cincinnati Online for certified pharmaceutical requirements and has worked as a Clinical Research Coordinator with pharmaceutical giants such as GlaxoSmithKline, Pfizer, Merck, Novartis, Allergan and Teva to name a few study drug sponsors. Formerly involved in Yale Club financial events as an Independent Contractor for Starlight Events, Barbra worked in NY and LA at the same time having been involved in concert with the  Monday Club of Southern California Chapters. Barbra has helped co-found the Santa Monica (Silicon Beach) Chapter of Monday Club amongst her contributions and was a source of early inspiration for The Fundable Startup Book written by Dr. Fred Haney.
Connect with Barbra on LinkedIn