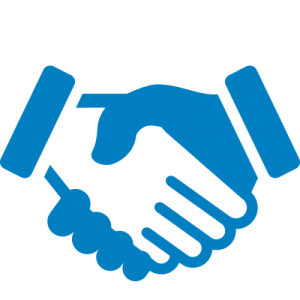 Venture Management Company helps companies at all stages of growth:  Start up,  Initial concept, market analysis, competitive analysis, business strategy.  We assist our clients in all of these important tasks:
Formation.  Working with lawyers to create an effective shareholders' agreement and articles of incorporation.  Selecting a corporate structure, forming a board of directors, creating the team and organizational structure.
Implementation.   Leadership, guidance, forming a Board of Directors.
Interim Management.  Part-time, temporary leadership and guidance as a "bridge" to funding and full-time management.
Capitalization.   Designing a capital structure that rewards performance — past, present, and future.
Pre-funding.  Strategies for "attracting" capital.   Boot-strapping strategies, corporate finance strategies, team building.
Funding.  Business strategy development, business plan development, funding strategies, dealing with angel investors, dealing with venture capitalists, structuring investments.  Valuation modeling.
Board-Level Guidance.  Fred Haney has served on the board of directors of over 30 private companies and 4 public companies, including Rainbow Technologies, Inc. (Nasdaq: RNBO, now part of SFNT).
Mature Company Guidance and Exits.  Venture Management has facilitated major "exit" transactions for companies ranging from a few million dollars in annual revenue up to more than $150 Million in annual revenue.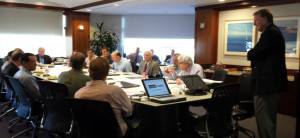 Public Speaking Engagements. Venture Management CEO Fred Haney has been the keynote speaker for many years on topics ranging from high-tech startup companies, Board of Directors, finance strategy, company valuation, competitive strategy, team building, and corporate management.
For more information on services contact us.