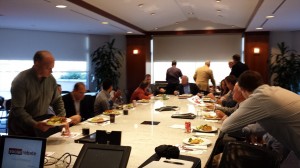 Venture Management Company ("VMC") helps  companies succeed in all three dimensions of building a successful business:
1) Shaping the idea and planning for success,
2) Assembling resources and management, and
3) Obtaining effective financing plans and raising capital.
We work with companies that have extraordinary ideas, and we help them articulate their concept and develop effective business strategy and implementation plans.  Through our extensive network of contacts and  our own personal experience, we help companies assemble the resources required to be successful, including top-level management and boards of directors.  We help companies develop realistic financing plans, valuations, and fundraising strategies.
Our goal is to build companies that attract capital like a magnet.